Date/Time: 14th December 2021, 08:15 - 16:15
Duration: 7 hours (7 CPDs)
Venue: Hilton Park - See map
A revisionof AML and CTF concepts and methods.
Provide a good understanding of the changes in the Anti-Money Laundering laws and Directives.
Economic Profile Essentials
4th, 5th and 6th Directives
Tax initiatives
CASES Studies-DiscussionsKey Elements of KYC
Real-life money laundering cases or cases of suspicion

Examples of ML and TF
Discuss how to spot unusual and suspicious activity
Who will benefit:
Professionals that work in the financial services sector:
Compliance Officers and Compliance office staff
General Managers
Branch Managers
Bankers
Transaction Monitoring Experts
Investigative Analysts
Internal Audit staff
Auditors
Accountants
Lawyers
Maximum no of participants: 18

Strict order of registration and payment will be kept.

Register now
Seminar pricing:
Original Cost: €280 per person plus VAT 19% €53,20
Offer for Non HRDA eligible participants: Cost is €240 per person plus VAT 19% €45,60
HRDA eligible participants: Cost is €161 per person plus VAT 19% of original cost €53,20
The price includes welcome coffee, two coffee breaks with savories and buffet lunch.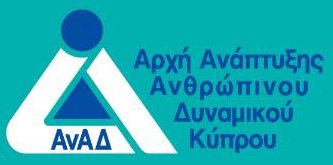 The programme has been approved by the Human Resource Development Authority of Cyprus (HRDA)
Enterprises / organisations participating with their employees who satisfy HRDA's criteria are entitled to subsidy.
Instructor: Mr Demetris Loucaides
Mr. Demetris Loucaides
Mr Loucaides is a graduate of the London School of Economics and Political Sciences in London and has 35 years of experience of which 28 in the financial services industry.
Worked in the Information Technology for many years and was the Manager of Organisation & Methods Departments of a large Bank. Furthermore, he has setup the Alternative Delivery Channels (Internet Banking, Call Centre, IVR, Mobile Banking) of the same bank.
Mr Loucaides has setup the Compliance Function of the Bank of Cyprus and was the Chief Group Compliance Officer of the Bank for 7 years.
In the last 7 years he offered a range of Compliance services to Supervisory Authorities, Financial Organisations and other businesses. These services include, among others, Risk Based Approach implementations, Trainings, Audits and System applications. Training has been provided to staff of Supervisory Authorities, Banks, Insurance Companies, Accountants, Lawyers, Forex Companies, Payment Companies and many more.