Date/Time: 8th December 2020, 08:15 - 16:45
Duration: 7 hours
Venue: Online Seminar
Provide general information: background and history pertaining to money laundering controls, what money laundering and terrorist financing are, why the bad guys do it, and why stopping them is important.
Provide insight of the Legal framework: how AML laws and regulations apply to institutions and their employees
Overview of Critical internal controls and how these can protect an organization.
Underst and Regulatory requirements regarding Customer Identification and Verification and about "Know Your Customer" and "Due Diligence" requirements.
Provide an Overview of Risk Based Approach.
Discuss how to spot unusual and suspicious activities.
Examine red flags and money laundering techniques.
Who will benefit:
Professionals that work in the financial services sector:
Compliance Officers and Compliance office staff,
General Managers,
Branch Managers,
Bankers,
Transaction Monitoring Experts,
Investigative Analysts,
Internal Audit staff,
Auditors,
Accountants,
Lawyers.
Maximum no of participants: 25

Strict order of registration and payment will be kept.

Register now
Seminar pricing:
Original Cost: €220 per person plus VAT 19% €41,80
Offer for Non HRDA eligible participants: Cost is €180 per person plus VAT 19% €34,20
HRDA eligible participants: Cost is €101 per person plus VAT 19% of original cost €41,80
Download the Seminar Leaflet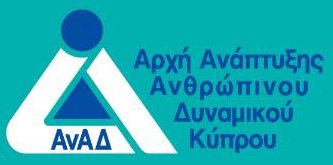 The programme has been approved by the Human Resource Development Authority of Cyprus (HRDA)
Enterprises / organisations participating with their employees who satisfy HRDA's criteria are entitled to subsidy.
Instructor:
Mr. Demetris Loucaides
Mr. Loucaides is a graduate of the London School of Economics and Political Sciences in London and has 33 years of experience of which 28 in the financial services industry.
Worked in the Information Technology for many years and was the Manager of Organisation & Methods Departments of a large Bank. Furthermore, he has set up the Alternative Delivery Channels (Internet Banking, Call Centre, IVR, Mobile Banking) of the same bank.
Mr Loucaides has setup the Compliance Function of the Bank of Cyprus and was the Chief Group Compliance Officer of the Bank for 7 years.
In the last 5 years he offered a range of Compliance services to Supervisory Authorities, Financial Organisations and other businesses. These services include, among others, Risk Based Approach implementations, Trainings, Audits and System applications. Training has been provided to staff of Supervisory Authorities, Banks, Insurance Companies, Accountants, Lawyers, Forex Companies, Payment Companies and many more.