Date/Time: 2nd December 2019, 08:15 - 16:45
Duration: 7 hours
Venue: The Landmark Nicosia (Ex Hilton) - See map

Key Elements of KYC
Legal and Regulatory requirements
UYC Vs KYC: Understand Your Customer Vs Know Your Customer
Identifying your behavior and communication style
Understanding Your Customer profile and personality type
Improve your communication skills so as to:

Fulfill KYC requirements
Satisfy your customers and keep them happy

Role playing so as to:

Understand communication techniques and methods to approach the customers
Apply these techniques so as to align with the customer and achieve an effective KYC
Who will benefit:
Professionals that work in the financial services sector:
Compliance Officers and Compliance office staff
General Managers
Branch Managers
Bankers
Transaction Monitoring Experts
Investigative Analysts
Internal Audit staff
Auditors
Accountants
Lawyers
Maximum no of participants: 28

Strict order of registration and payment will be kept.

Register now
Seminar pricing:
Original Cost: €330 per person plus VAT 19% €62,70
Offer for Non HRDA eligible participants: Cost is €280 per person plus VAT 19% €53,20
HRDA eligible participants: Cost is €211 per person plus VAT 19% of original cost €62,70
The price includes welcome coffee, two coffee breaks with savories and buffet lunch.
Download the Seminar Leaflet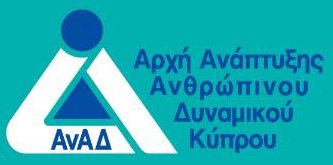 The programme has been approved by the Human Resource Development Authority of Cyprus (HRDA)
Enterprises / organisations participating with their employees who satisfy HRDA's criteria are entitled to subsidy.
Instructors: Demetris Loucaides and Elie Wakil
Mr. Demetris Loucaides
Mr. Loucaides is a graduate of the London School of Economics and Political Sciences in London and has 33 years of experience of which 28 in the financial services industry.
Worked in the Information Technology for many years and was the Manager of Organisation & Methods Departments of a large Bank. Furthermore, he has set up the Alternative Delivery Channels (Internet Banking, Call Centre, IVR, Mobile Banking) of the same bank.
Mr Loucaides has setup the Compliance Function of the Bank of Cyprus and was the Chief Group Compliance Officer of the Bank for 7 years.
In the last 5 years he offered a range of Compliance services to Supervisory Authorities, Financial Organisations and other businesses. These services include, among others, Risk Based Approach implementations, Trainings, Audits and System applications. Training has been provided to staff of Supervisory Authorities, Banks, Insurance Companies, Accountants, Lawyers, Forex Companies, Payment Companies and many more.
Mr. Elie G. Wakil
Mr. Elie G. Wakil is a trainer and coach with multicultural experience spanning a period of 32 years.
His business experiences have been within a multicultural context across the globe (Eastern Europe, Russia, Africa, Near and Middle East, and Asia).
As a knowledge enthusiast, Mr. Wakil is constantly in pursuit of learning, frequently attending various seminars in intercultural contexts as a means to add to his repertoire. He has enrolled in courses in management schools such as Ashridge, the London Business School in the UK, INSEAD in France as well as programmes on psychometrics (16PF-Institute of Personality and Ability Testing).
As a result of his extensive experience, Mr Wakil has written and facilitated numerous workshops based on developing relational fluency in the workplace in the fields of Human Relations, Leadership and Communications. The participants are mainly individuals who hold Managerial positions in their companies in an attempt to influence the work group culture from a top down approach.
He is also a certified practitioner in behavioural style analysis related to the International Ensize Dynamic Centre, an approved expert in Interpersonal Communication by the ETF (European Training Foundation, an EU agency based in Torino) and an approved Trainer-facilitator by The Cyprus Chamber of Commerce and Industry.